SURF CAMP DATES & RATES

The 2020/2021 camp dates and availability are as follows:

*Weeks posted in green indicate discounted sessions. Scroll down for more information. All courses start on Monday and end on Friday. Saturday and Sunday are yours for either travel or relaxation.*

November
Week #01 -- 11/16/20 >11/20/20
Week #02 -- 11/23/20 >11/27/20

December
Week #03 -- 11/30/20 >12/04/20
Week #04 -- 12/07/20 >12/11/20
Week #05 -- 12/14/20 >12/18/20
Week #06 -- 12/21/20 >12/25/20

January
Week #07 -- 12/28/20 > 01/01/21
Week #08 -- 01/04/21 > 01/08/21
Week #09 -- 01/18/21 > 01/22/21
Week #10 -- 01/25/21 > 01/29/21

February
Week #11 -- 02/01/21 > 02/05/21
Week #12 -- 02/08/21 > 02/12/21
Week #13 -- 02/15/21 > 02/19/21
Week #14 -- 02/22/21 > 02/26/21

March
Week #15-- 03/01/21 > 03/05/21
Week #16-- 03/08/21 > 03/12/21
Week #17-- 03/15/21 > 03/19/21
Week #18-- 03/22/21 > 03/26/21

April
Week #19-- 03/29/21 > 04/02/21
Week #20-- 04/05/21 > 04/09/21
Week #21-- 04/12/21 > 04/16/21
Week #22-- 04/19/21 > 04/23/21



May through October
Ocean conditions and weather change considerably during the summer months. Waves are much larger and the climate is very humid during the rainy season. Therefore we do not offer the full surf course but walk-in lessons and mini camps are available when conditions permit.

Contact us about advanced surf trips and guided excursions during these months. If you are already a confident surfer, this is the time to visit.

Includes:

• 5days of in depth surf instruction with video analysis (Mon-Fri)
• All surfing equipment and transportation to class
• Daily concierge service/activity facilitation
• A great time!
Surf Camp Rate
$500 USD/person plus lodging (you choose your own accommodation).
SPECIAL DISCOUNTS

Discount Sessions
All participants enjoy a 10% savings during weeks posted in green.

Group Rates
Groups of 3 or more receive a 10% discount. Contact us for more information!

WE WANT YOUR BUSINESS
ISA is committed to offering the best quality vacation for the most competive price. If you encounter a comparable learn to surf vacation package at a lower price, contact us with the information. We will match or better the rates of our competitors.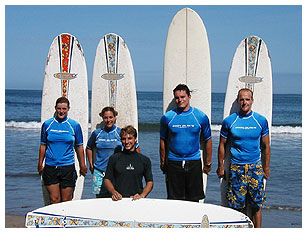 "We had a great time with you guys and are so appreciative of your hospitality and lessons. We couldn't have asked for more and our experience was beyond my expectations. Marisa said it was what she always envisioned a surf camp would be. To meet her expectations is really saying something :). We really had a lot of fun and I can't wait to get back down there"

Mike and Annie provided us with a complete experience. Not only did we learn to surf, but we enjoyed authentic Mexican breakfasts, visited area villages, and stood shoulder-to-shoulder with the local fishermen in the waves off Majahua.
-Troy, Oregon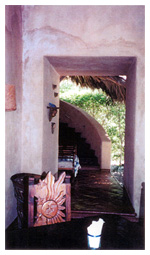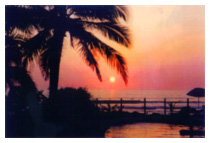 My week in Mexico last January was fantastic! It far exceeded my expectations. So fantastic in fact that I just (as in a couple of days ago) made reservations for my second trip to Mexico in April of 2005!
I learned a tremendous amount from Mike and Annie. They showed me the Mexico that few travelers ever see. Mike and Annie are amazingly warm, genuine and generous people. I felt relaxed and comfortable with them from the first phone call. I am really looking forward to spending more time with them in April.
My goal for the surf camp was to move from being a white water surfer - as in someone who stands up in waist deep water to a deep water surfer - someone who can catch breaking waves. The instruction I received via isamexico got me there. I can today paddle out and paddle into waves and stand up. Perhaps more importantly, Mike and Annie taught me how to be safe in the water. After a week with them, I have since been in some pretty gnarly situations where I am extremely grateful they spent so much time teaching me to keep myself safe. I am confident that I can keep myself safe. Period.
-Debra, Portland Oregon